Healthcare
Illueca Health Centre
Illueca, Spain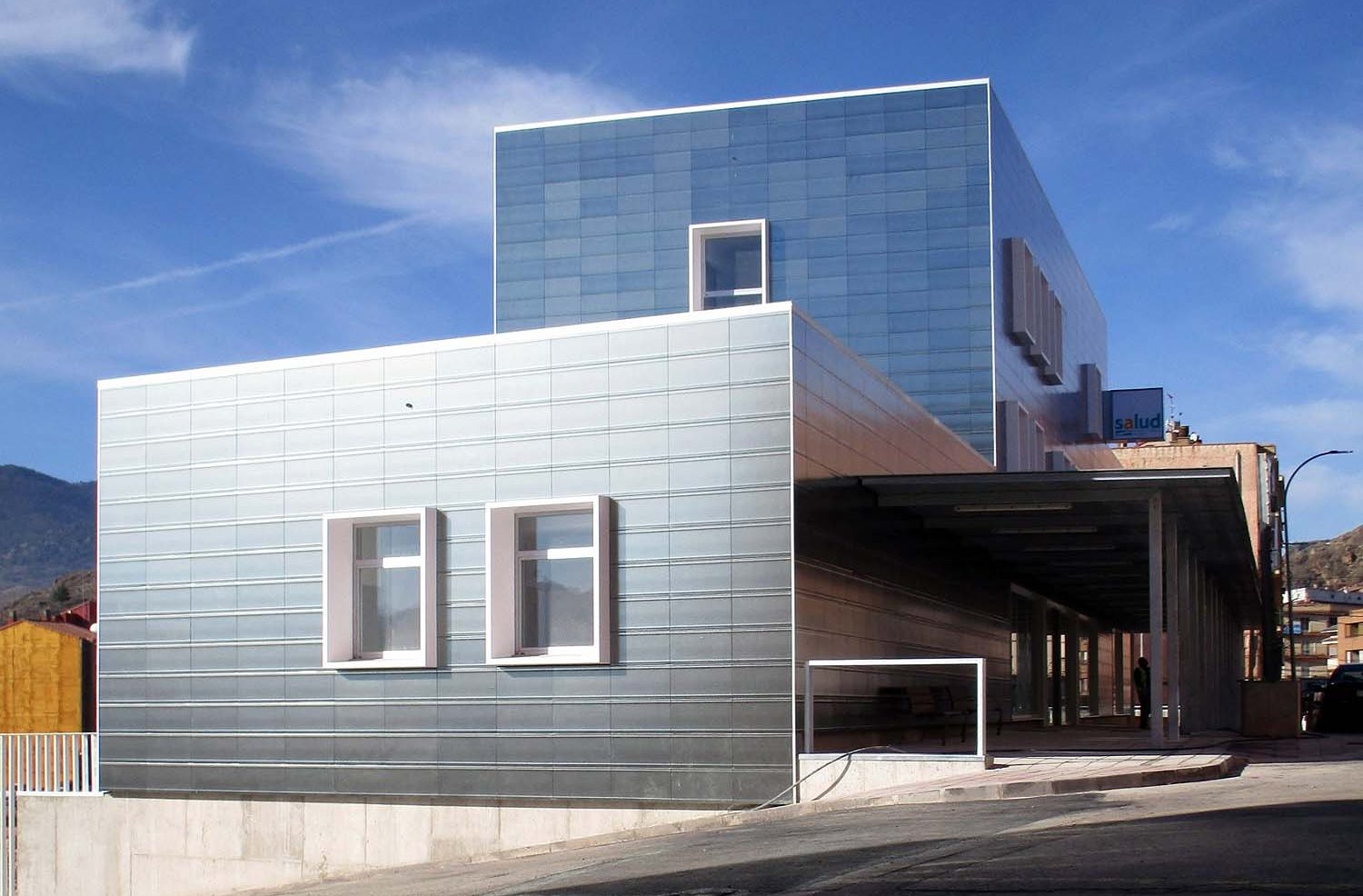 Unique design employing 100% recycled materials for a small functional building
The Illueca Health Centre is a functional building, but this does not mean it cannot have a design that makes it unique and singular thanks to the ventilated ceramic façade enclosure. For this façade, a metallic finish and the GA16 system were used on a continuous horizontal profile, which allows non-aligned installation and prevents water coming into the chamber, preventing damp spots. The volumes are perfectly defined thanks to their metallic finish, with a chameleon-like effect depending on the angle of the light.
Sustainable
Faveker GA16 ceramic pieces are especially sustainable thanks to their durability and resistance. It is a long-lasting material whose properties remain unchanged and is not affected by climatic agents. The specially protected ventilated chamber minimises the energy demand of the building. With water absorption of below 0.5%, it provides savings of up to 40% in the primary demand of the building, while also being sustainable as it is 100% recyclable and is composed of up to 46% recycled material.
Creative
This project is especially innovative through its use of a metallic finish in the ceramic building enclosure. This generates a very particular aesthetic that varies during the day depending on the incidence of sunlight. The same goes for the arrangement of pieces that break up the linearity, giving the building a touch of originality.