Education buildings
Student Hall of Residence, UAB
Barcelona, Spain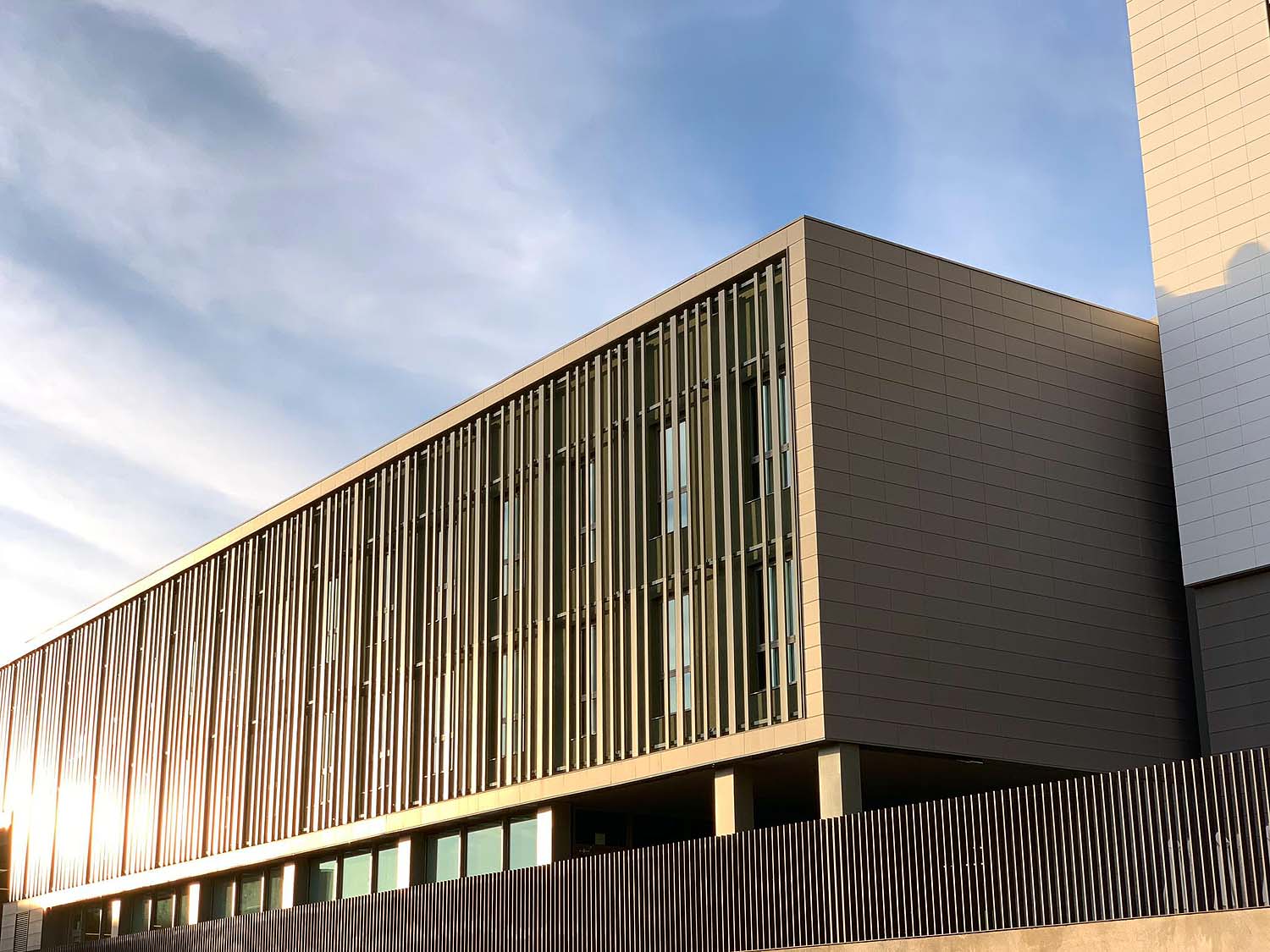 Ventilated thermal shell (featuring ceramic brickwork) for very high energy efficiency
The Student Halls of Residence at the Universitat Autònoma de Barcelona by Blanch + Conca Aquitectura (BCA) combines design and comfort through the aesthetics and features provided by the Faveker ceramic ventilated façade. This iconic building has a ceramic ventilated thermal envelope, specifically the GA16 porcelain system, which gives it a very high energy efficiency without sacrificing sustainability, given that the materials used are 100% recyclable and made from at least 40% recycled matter. Being sustainable and efficient is not at odds with the design possibilities, as can be seen in the harmony of the volumes with their environment.
Sustainable
The Faveker GA16 ceramic pieces used are 100% recyclable and are made of at least 40% recycled material. In addition, the ceramic ventilated façade system contributes to the building's high energy efficiency as a consequence of the energy savings resulting from increased insulation achieved by installing the Faveker ceramic pieces.
Creative
To give a unique aesthetic to the façade of the building, we chose to combine two colours: the white and the grey Faveker GA16 models. These ceramic pieces are also precisely ground on their sides and are recordable, which enables action to be taken later in case something needs to be done inside the camera or on the outer skin of the building itself.