Urban places
Restoration of Canfranc International Station
Pyrenees, Spain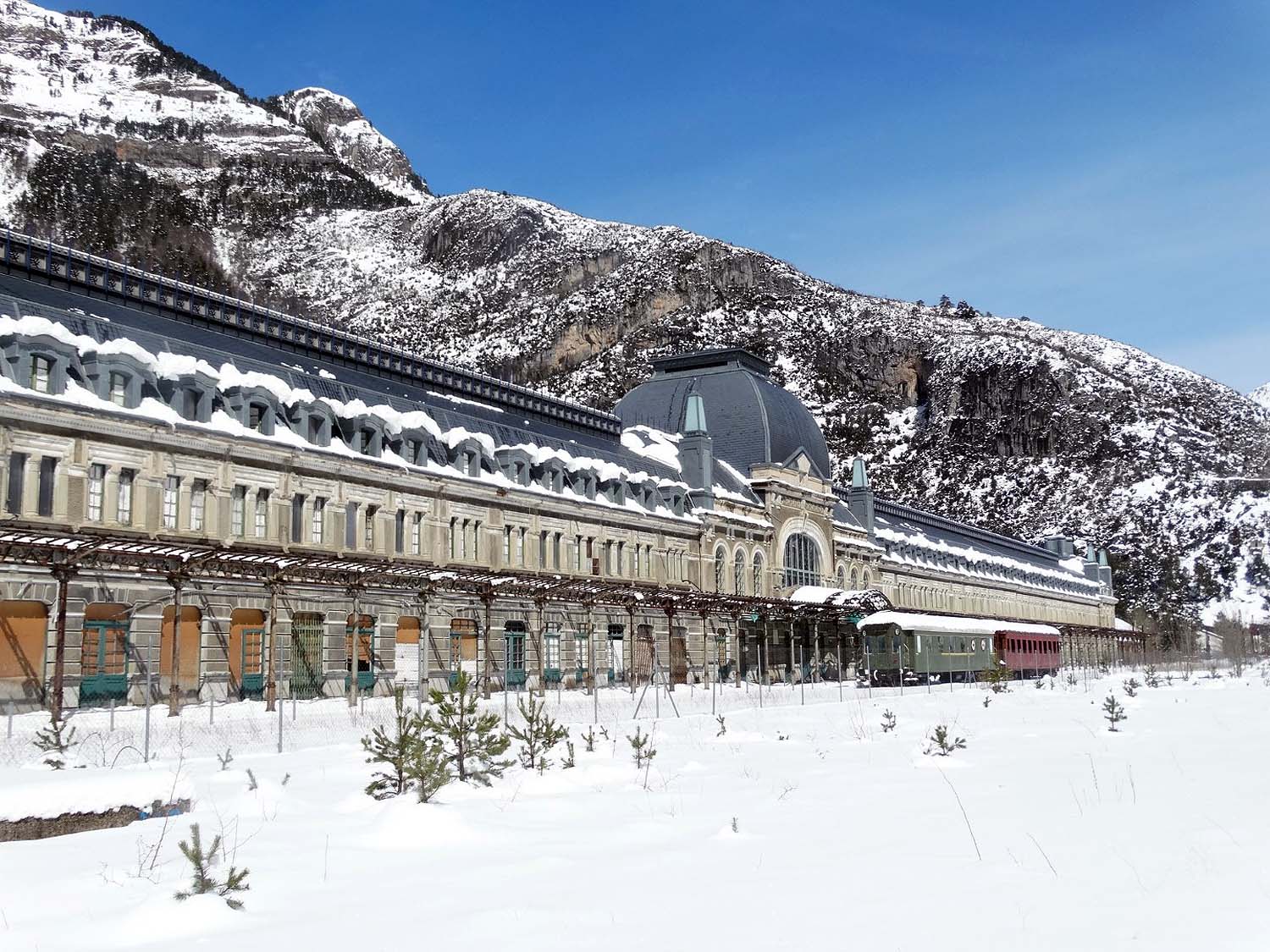 Project for the complete renovation of a railway station from 1928
The Canfranc cross-border station was inaugurated in 1928 following an agreement between France and Spain to link the two countries through the Pyrenees. The comprehensive restoration project for the environs of the old station, declared an Asset of Cultural Interest, aims at the functional renovation of the whole area to have it be a railway station again and promote its cultural, commercial and tourist use.
Sustainable
Preservation of the original aesthetics has been given priority in the restoration process. The entirety of it has been adapted to the current regulations to achieve energy efficiency that follows the ENERPHIT standards, i.e., the Passivhaus standard adapted to renovation projects. Four key works have been proposed: the repair of the façades, the replacement of the carpentry with PVC pieces, the refurbishment of the marquee and the renovation of the paved platform areas
Creative
The old station has been transformed into a shopping centre/hotel complex with 100 rooms. Ingennus developed the project for the complete refurbishment of the building, maintaining the exterior image and renovating the enclosure using Passivhaus energy efficiency criteria. Additionally, a new passenger terminal has been built in two renovated hangars and the old French garages have been transformed into an interpretation and information centre for pilgrims on the road to Compostela.