Hotels
NeueHouse Hollywood
Los Angeles, California, United States of America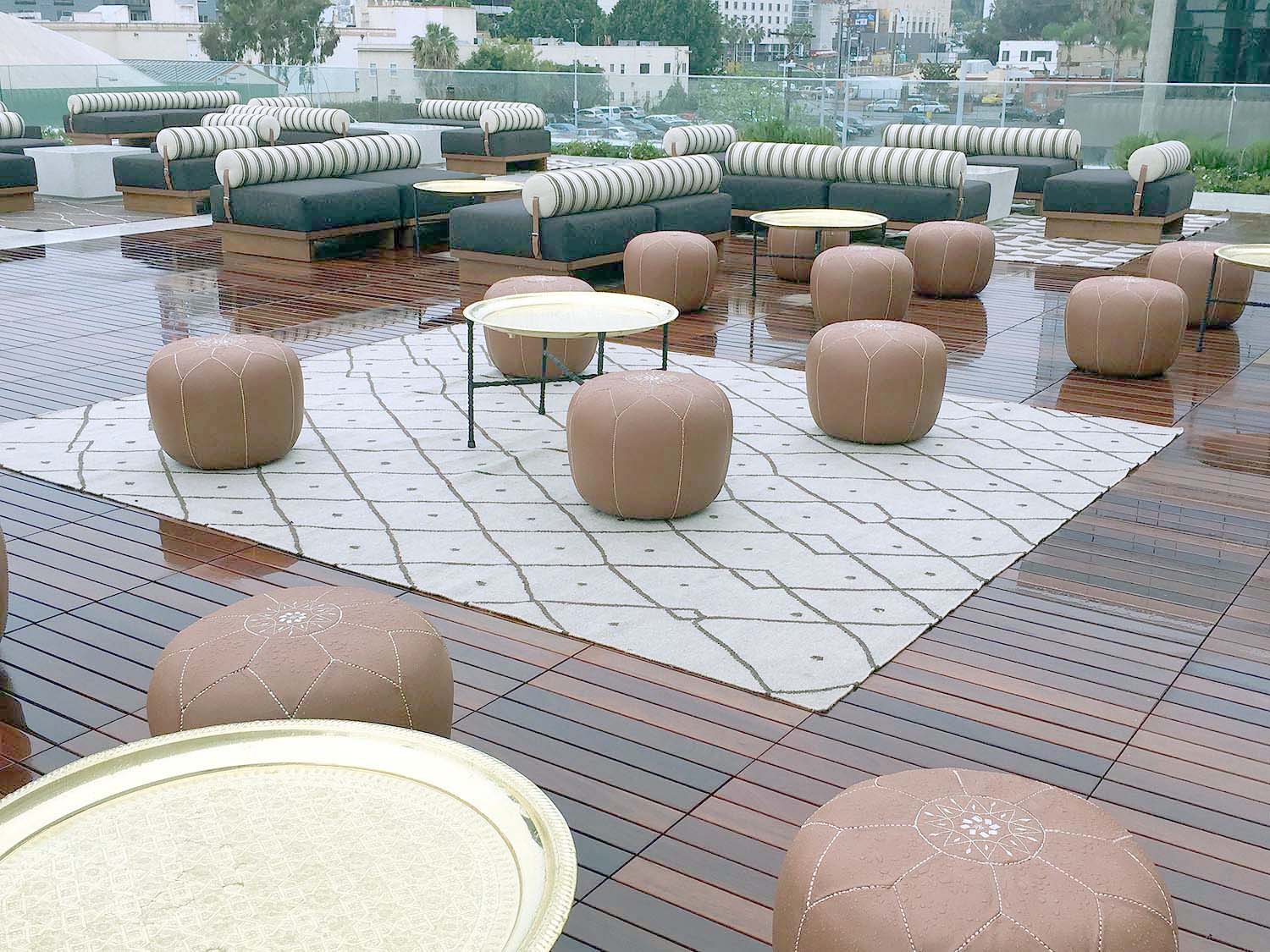 Made-to-measure collection for one of the most emblematic buildings in Hollywood
NeueHouse is one of Hollywood's most famous buildings and occupies the original CBS Studios, the world's first structure purpose-built for broadcasting. It is here that artists ranging from Orson Wells and Lucille Ball to Janis Joplin, the Beach Boys and Bob Dylan built their legacy. A project undertaken by the Rockwell Group for which the architecture studio selected the NOW Carpets made-to-measure Outdoor Kilims in recycled polyester, for which colour is the star of the day.
Sustainable
For this project, we proposed some carpet designs in the Kilim system, in recycled polyester. Until then no firm had ever done so. Then other companies followed our example and we are proud to have been trailblazers. An advantage to this material is its application for use in carpets both indoors and outdoors.
Creative
It is a collection designed for residential projects and outdoor contracts. The colour, sizes and shapes of the personalized service can be customised to adapt the collection to the needs and requirements. NOW Carpets has special looms to allow the production of individual carpets measuring up to 27 feet wide. The brand also provides the coloured pompom ring.