Healthcare
Quirón Salud San José Hospital
Madrid, Spain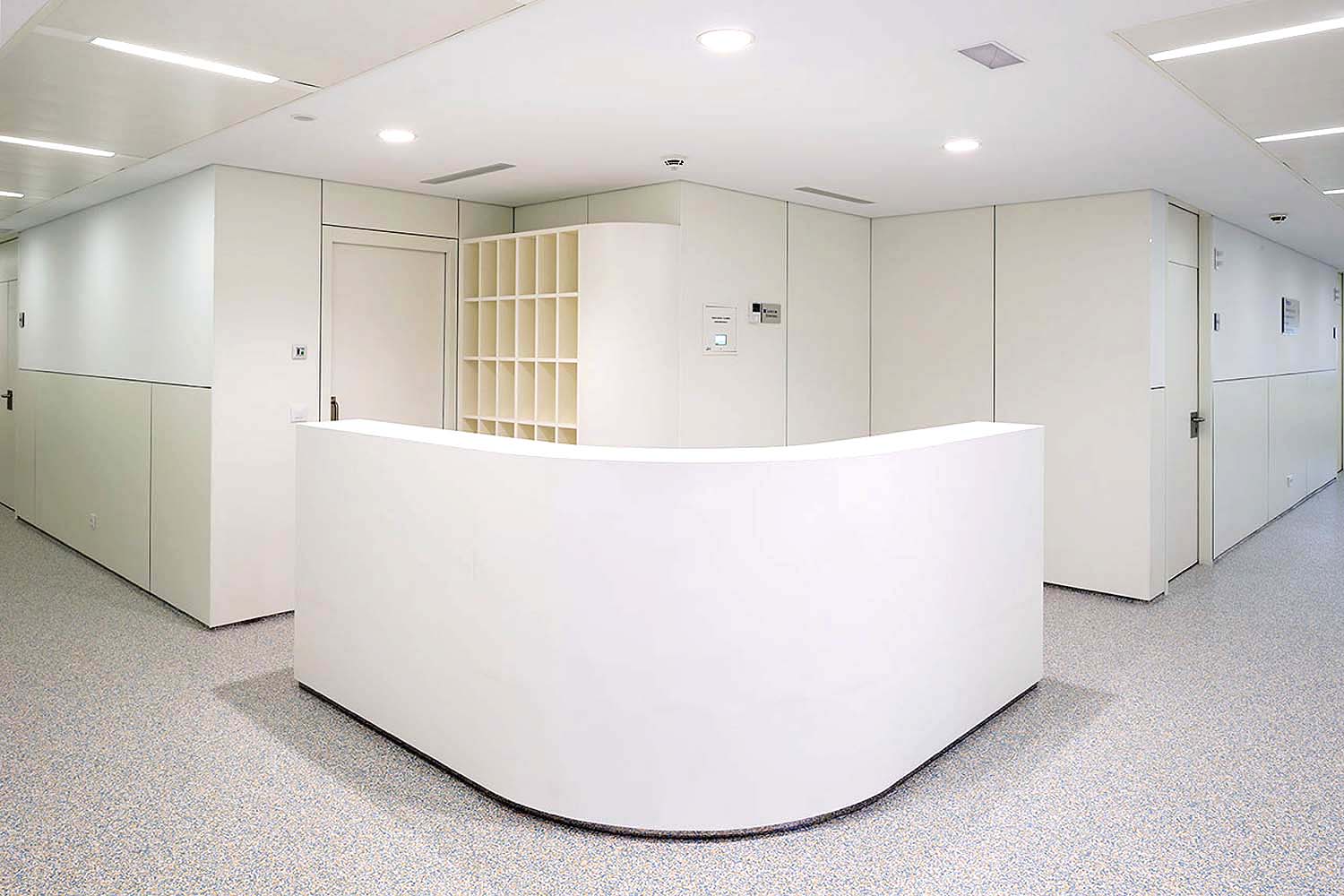 Outfitting furnishings and wainscotting for hospital wards and 61 rooms
Cucalón participated in the complete overhaul of the Quirón Salud San José Hospital, manufacturing and installing the cladding, doors, cubicles, screens and custom furniture for the entire installation. In all, Cucalón equipped common and service rooms, 61 single rooms, five labour rooms, two delivery rooms, three major surgery operating rooms, two ambulatory surgery operating rooms, five outpatient cubicles, two post-anaesthesia care recovery units and two Intensive Care Units. For the rooms built-in wardrobes, headboards and the fixtures and fittings for the individual bathrooms were manufactured and assembled: countertops, partitions, and fitted showers and wardrobes. Cabins, dividers and worktops were also manufactured and installed for collective services. The consulting rooms and offices were equipped with screens and custom furniture.
Sustainable
The materials and logistics make this a sustainable project. The panelling was produced in phenolic compact from responsible forests and comes with a PEFC seal. This makes it an ideal material for sanitary facilities due to its hygienic conditions. They were applied on curved walls both in operating rooms and in wards and on various counters, giving the place a sophisticated and modern look. On the other hand, the CO2 footprint was reduced to the bare minimum by sending all the furniture in kit format and assembling it on site.
Creative
The challenge in this work was to do it without the hospital closing. To do this, work was undertaken by zones and floors, isolating those in use from those that were under construction so as not to affect patients and workers. In addition, in line with the company's commitment to sustainability, all products were transported disassembled in kit format and assembled on site.