Retail
Adidas Flagship store
Madrid, Spain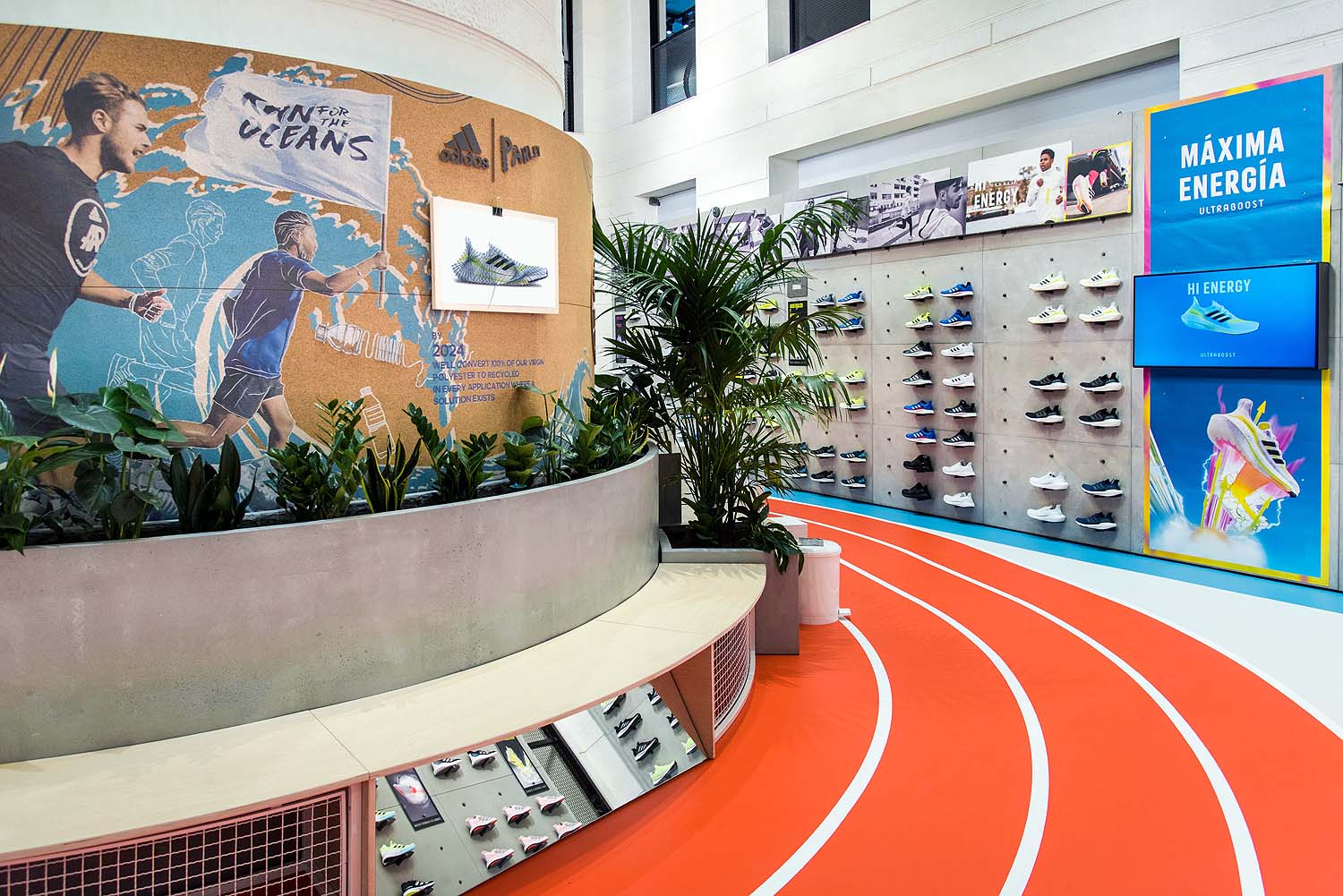 Design, production and installation of the décor for the flagship Adidas store in Madrid
Nabegos Spain was responsible for the design, production and installation of the decoration for the footwear area at the flagship store that Adidas opened on Gran Vía in central Madrid. This action focused on updating the central section of the store, a space dedicated to footwear and, by way of a new design, creating a sales experience emphasising sustainability and the brand's responsible engagement.
Sustainable
The main challenge in this job was to convey to the user the brand's sustainable values over and above the corporate message. There was a need at the same time to generate a functional space, resistant to high traffic and respectful towards the historic setting of the building through the use of sustainable and recyclable materials. Among these materials are natural cork, steel, wood from sustainable forests and synthetic coatings made from recycled and 100% recyclable materials. Taking advantage of the natural lighting of the space, real plants were used to decorate and maintain that commitment to sustainability. These plants are maintained using a self-watering system, optimising the level of water and humidity in the plants
Creative
Creatively, this action implies an improvement in the use of space, reorganizing all its needs so as to gain in communication and product exposure. Adapting to the morphology of the space favours free movement through it, increasing the seat surfaces to guarantee a safe shopping experience. Due to the historical protection of the building, all this intervention can be reversed.