Education buildings
Chuquibambilla High School
Pangoa, Peru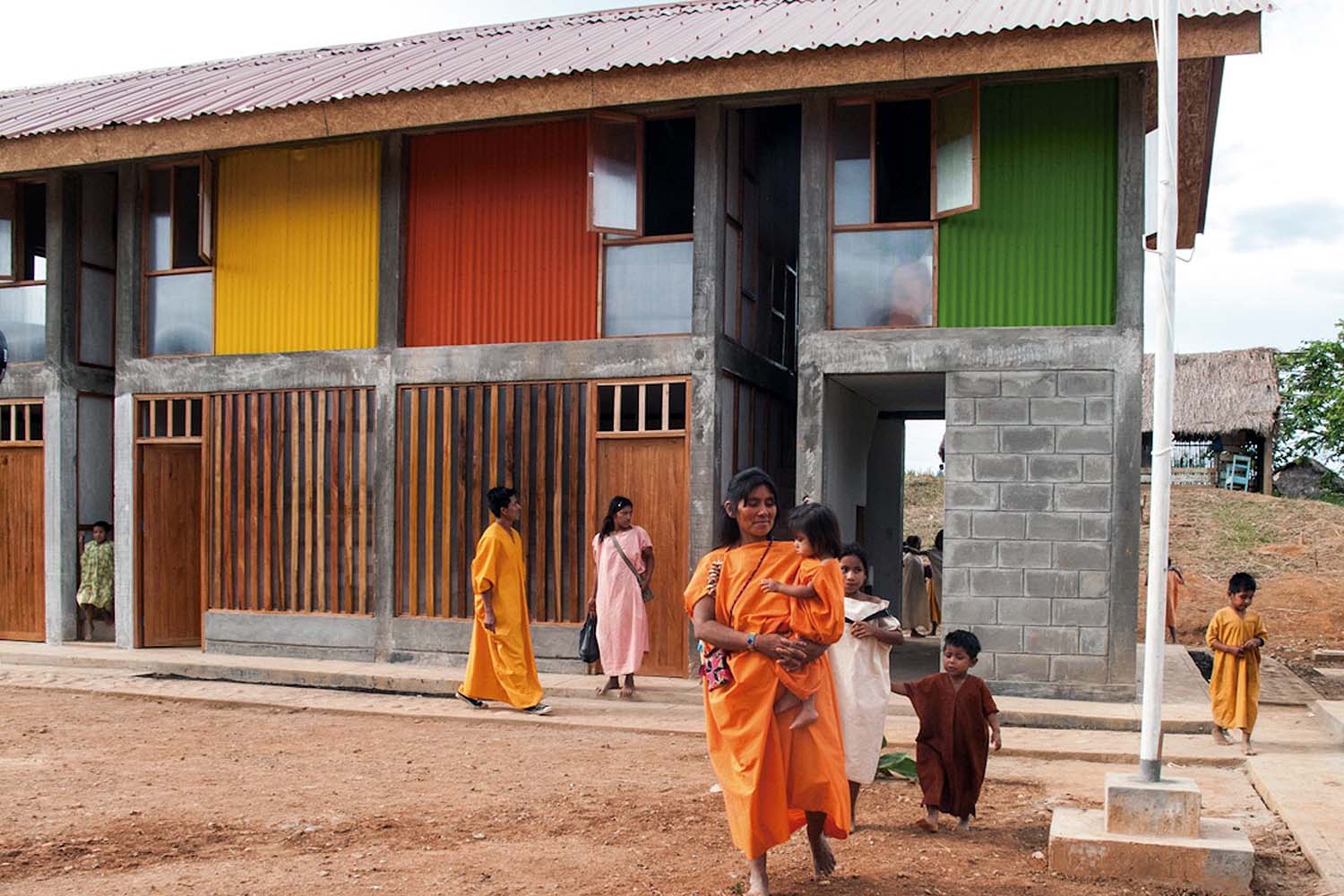 Sustainable school project for native community in the Amazon
Bosch Arquitectos was in charge of this social project for 200 students. The project has received international recognition for generating high-quality modern solutions using local materials under budgetary constraints. The program comprised one residential and three educational modules arranged around a central courtyard. The project has a large exterior through a system of covered and outdoor patios of various scales, having spaces dedicated to activities that connect students with nature and its traditions: outdoor classes, art, pottery and craft workshops, agronomy, animal husbandry, growing crops, etc. The spaces are connected by a shaded path that has become an effective area to meet up and for common use, effectively an extension of the program. At the same time as having an anti-seismic structural design, the conception of the building combines vernacular and modern materials, introducing modern construction systems while using local resources.
Sustainable
Climate comfort was achieved through the use of passive systems, paying particular attention to the control of sunlight, ventilation and natural lighting, and reducing the need for energy to a minimum. The computer room is powered by solar panels, while grey water is treated and reused for to irrigate the green areas.
Creative
The project was the first of a group of schools developed by the Seed Association for Sustainable Development, which have won numerous awards for its ability to generate modern architectural solutions in combination with constructive solutions and vernacular materials.