Alejandro del Amo. Founder of Abora Solar
«We make buildings positive, generating more energy than they consume»
The hybrid solar panels designed by Abora Solar in Aragon are the most efficient in the world. Hotels, nursing homes and a host of other buildings around the world already make use of this innovation designed by Alejandro del Amo. This energy revolution is at once sustainable and efficient.
"Welcome to the 'Aboratory'". Smiling from ear to ear, Alejandro del Amo, founder and CEO of Abora Solar, is pointing out the different prototypes of energy panels that are manufactured and tested in their factory in La Muela (Zaragoza). The pun is justified: innovation is one of the hallmarks of this company, which is responsible for having developed the most efficient hybrid solar panels in the world. Their commitment to R&D&I translates into significant consumption savings in buildings and a direct improvement in efficiency, sustainability and competitiveness.
"Abora Solar grew out of my doctoral thesis and, from there, we developed the technology," recalls Del Amo. Their hybrid panels generate electricity and hot water, i.e., two energies are combined into a single panel. This technology harnesses 89% of the solar irradiation, which translates to achieving 89% efficiency with the hybrid solar panel. By comparison, photovoltaic panels achieve just 20% efficiency. So, a hybrid panel can produce almost the same energy as five photovoltaic panels combined.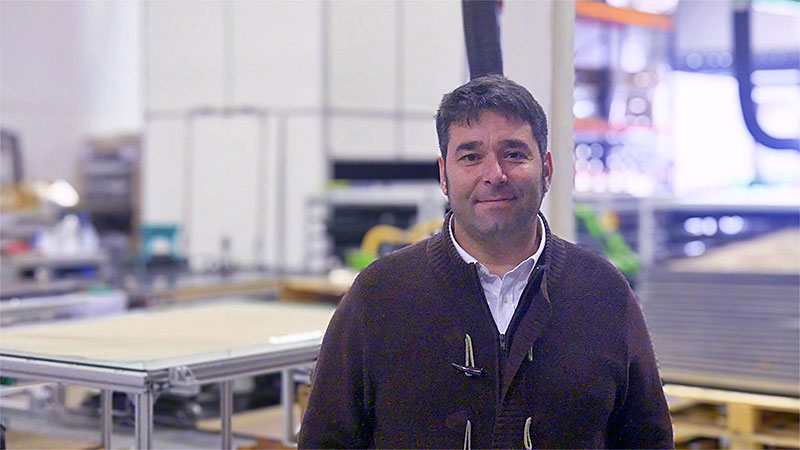 Alejandro del Amo founded Abora Solar after completing his doctoral thesis. Today, the company is responsible for the most efficient hybrid solar panels on the market. And he continues to work daily to improve efficiency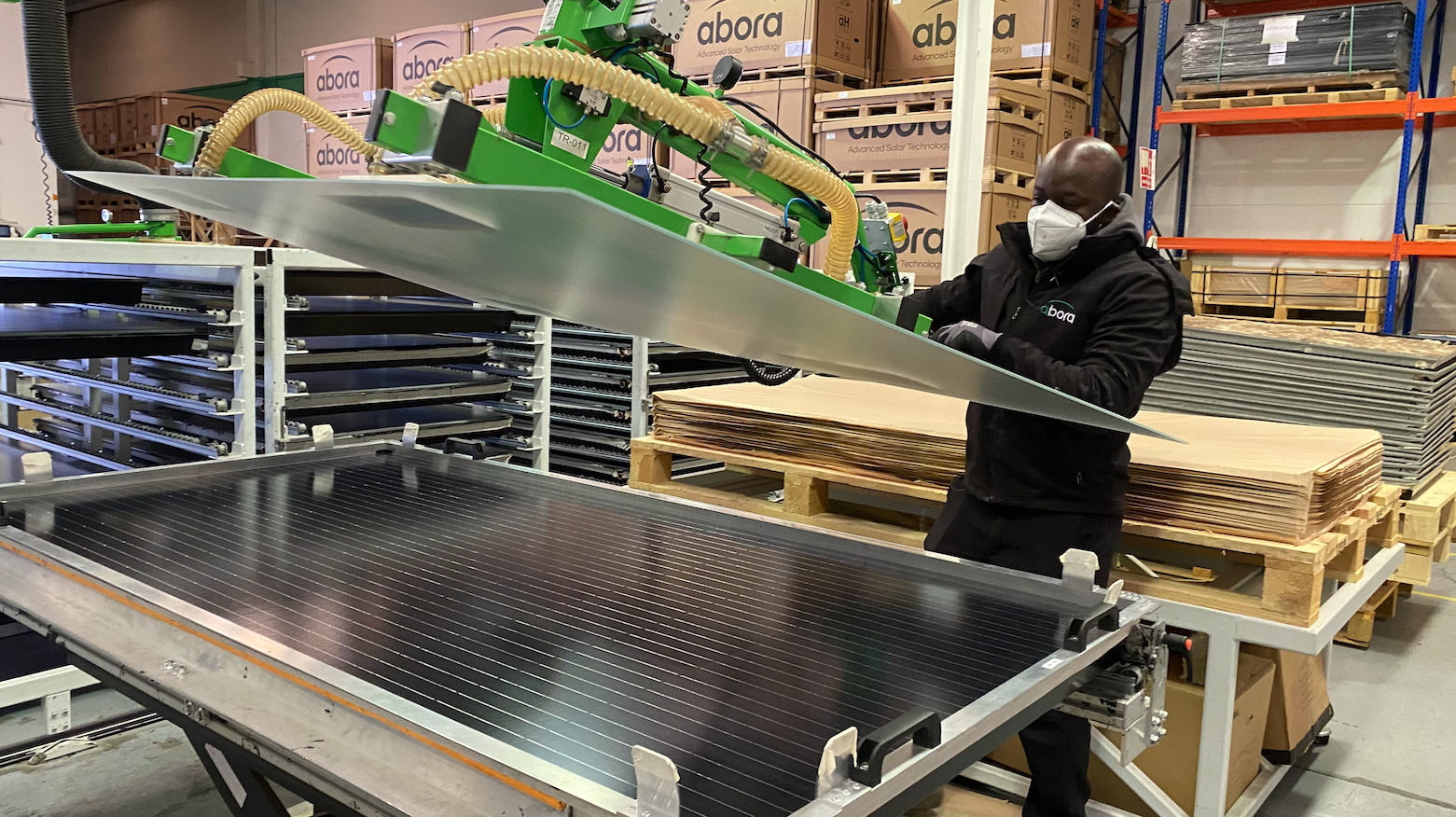 Efficient, sustainable energy for the Contract Channel
Abora Solar works for Contract Channel clients, including hotels, hospitals, sports centres, industries and nursing homes. All of these are buildings that are characterised by high electricity and hot water consumption, meaning this energy solution is perfect for them. "We do not just create panels, we also calculate and monitor the savings made, which gives us a lot of credibility in the eyes of our clients. Upon discovering that the real savings were in line with our forecasts, Vitalia, the nursing homes chain, and Iberostar hotels decided to up the ante and install our panels on more of their buildings. We offer added value to both engineering companies and clients who are aware of the savings that will be achieved. And if it's profitable, it's bankable," he explains.
«Come what may, everything we do is sustainable. By creating positive buildings, we help solve the problem of decarbonisation»
If innovation is one of the company's hallmarks, then the other would have to be sustainability. "Come what may, everything we do is sustainable. By creating positive buildings (i.e., those producing more energy than they consume), we help solve the problem of decarbonisation in both residential and, also, tertiary and industrial buildings. We are rehabilitating the roof of the OECD (Organisation for Economic Co-operation and Development) building to convert it into a positive building. Is it possible to make positive buildings? Yes, it is simply a question of willpower," he says.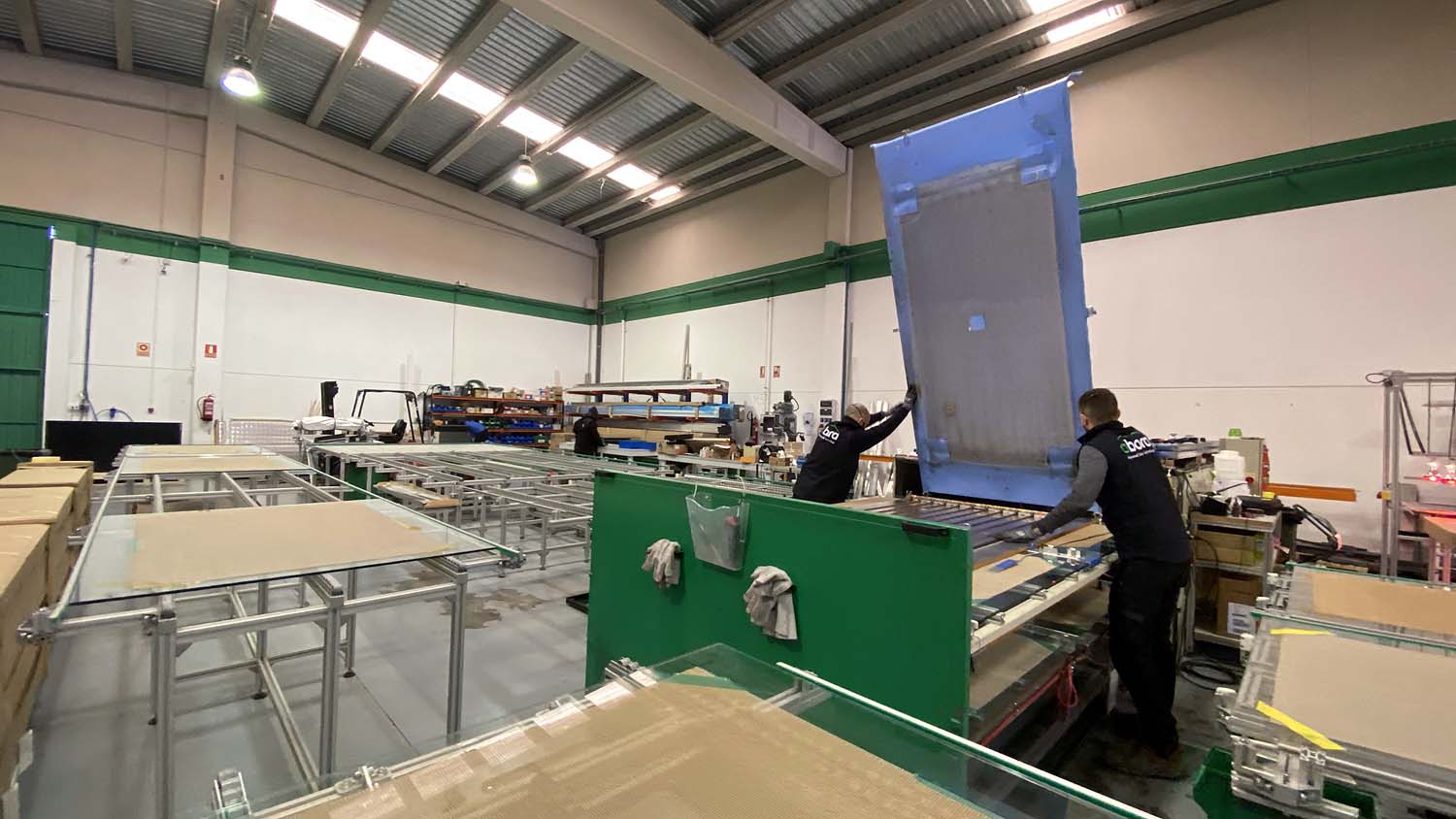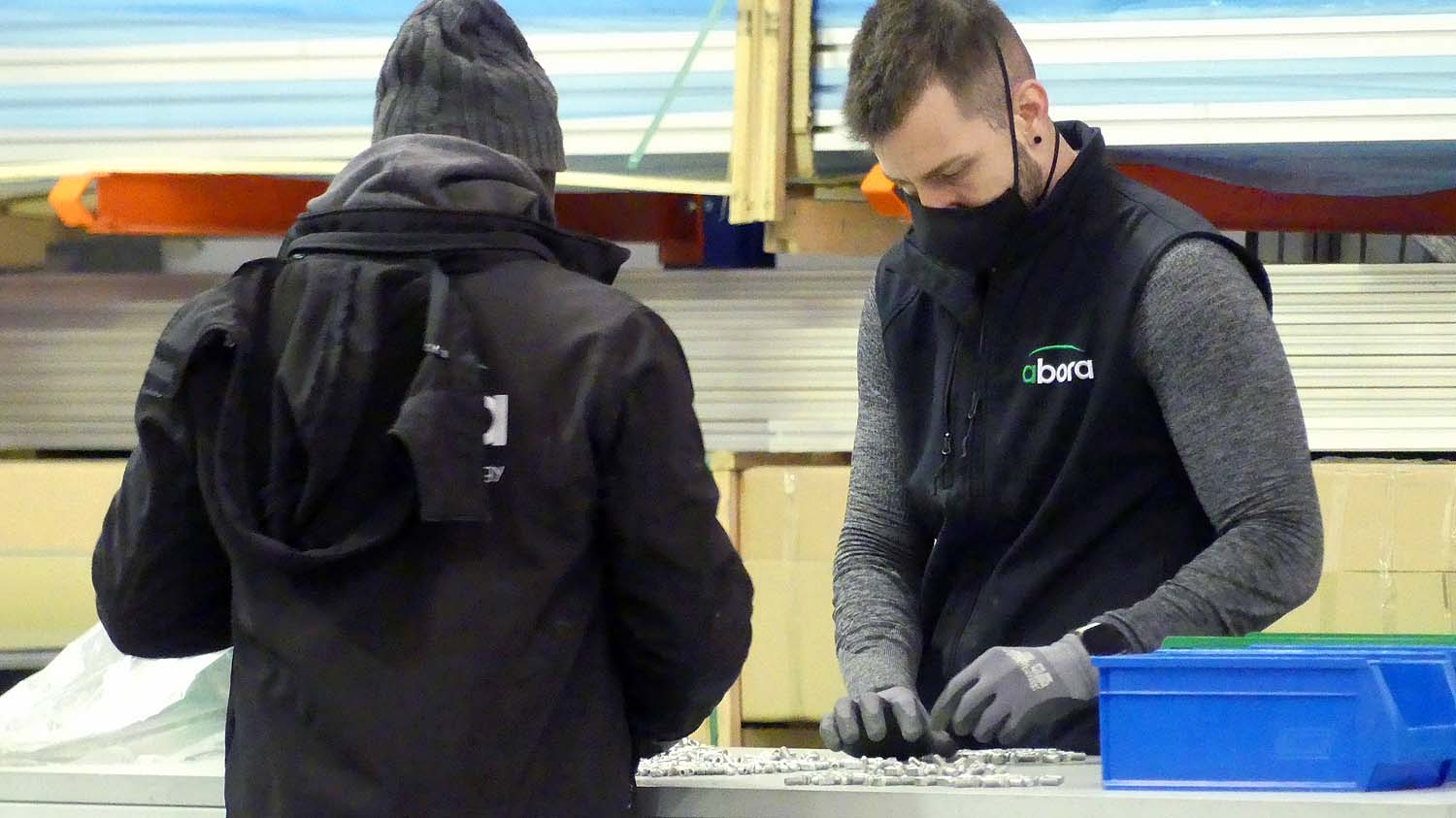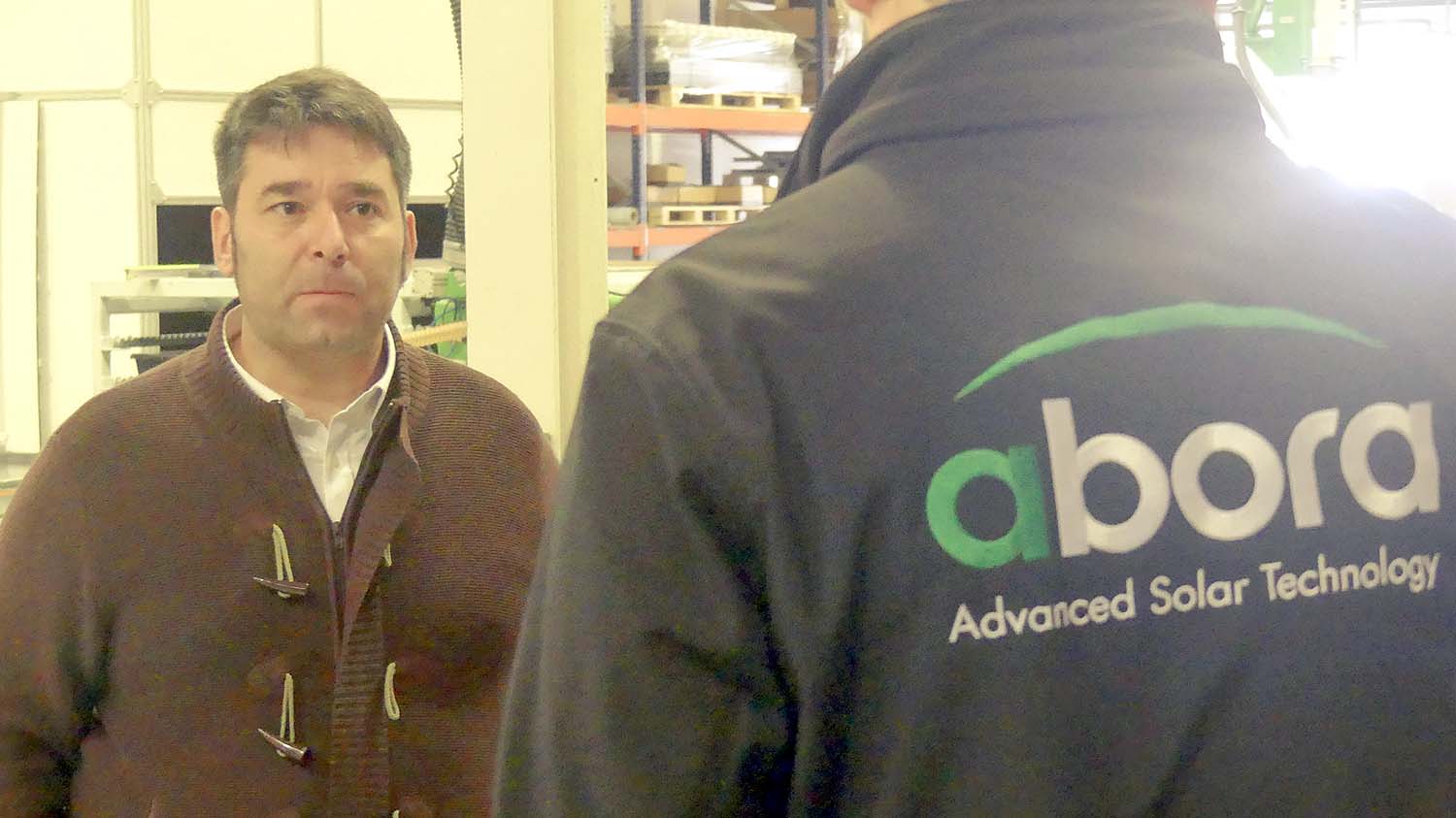 European benchmark
The company's capacity for innovation has not gone unnoticed by the European Commission, which chose Abora Solar to participate in EIC Accelerator, one of the most cutting-edge and demanding innovation programmes in Europe. The figures support the commitment of the European institutions to Abora Solar, given very few of the proposals presented across Europe actually source funding at this stage.
«Our goal is to create the most profitable panel and to have it on the market as soon as possible. Hence, we continue to work on improving efficiency and reducing costs»
"Our goal is to create the most profitable panel and to have it on the market as soon as possible. You can be as sustainable as you like, but if something is not profitable, then people will not buy it. Hence, we continue to work on improving efficiency and reducing costs. We are a small company, but as such we are very agile and able to transform technology very quickly into a commercial product," says Del Amo.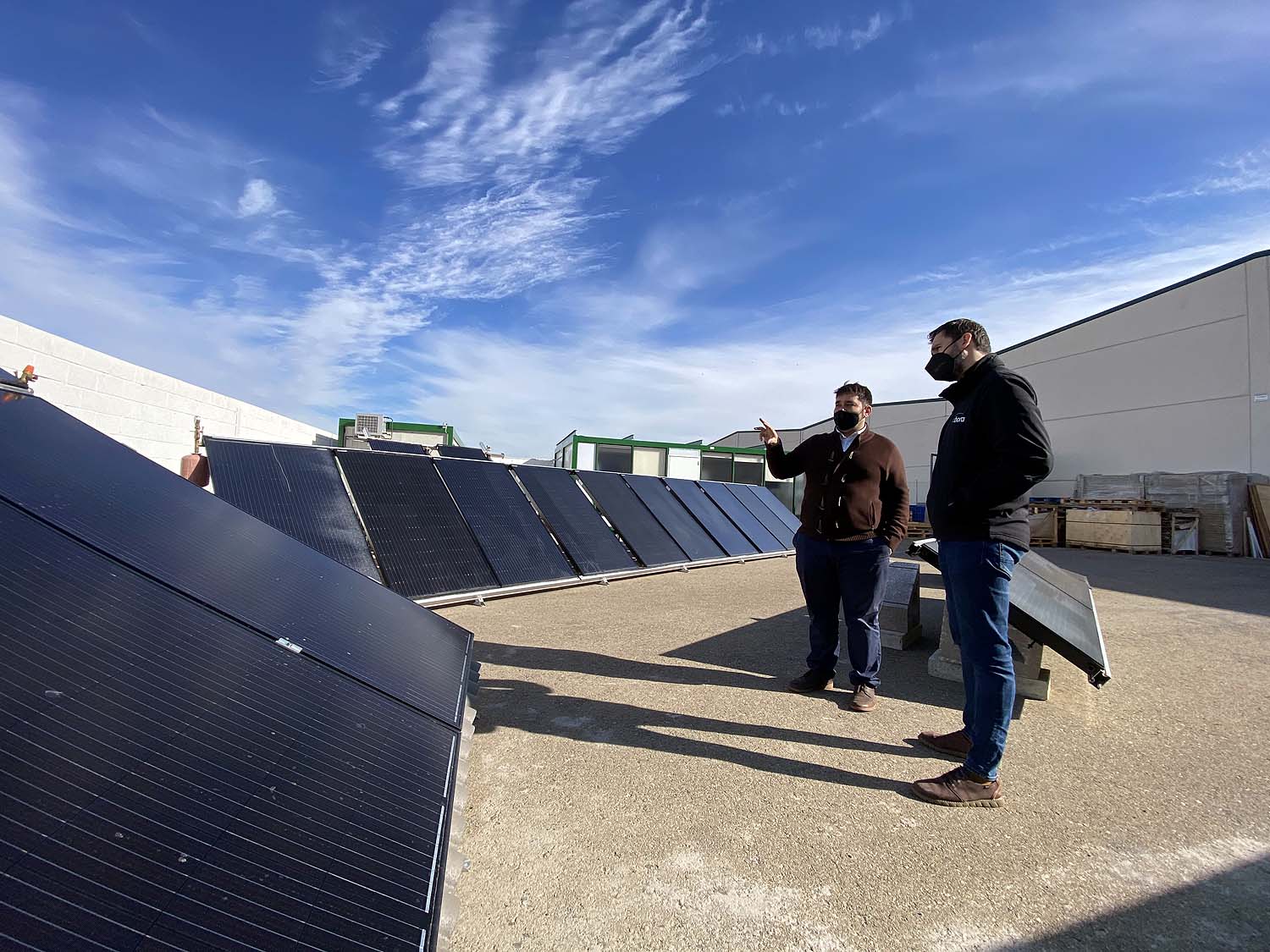 International energy
Abora Solar continues to take strides internationally, now present in some twenty countries around the world. Their panels have been installed or designed for buildings in France, Germany, Holland, Switzerland, Greece and Iceland, and also in the United States, Mexico, Colombia, Cuba, Panama, Argentina, Egypt, Turkey and Australia. The company aims to establish itself in Europe, Latin America and the Middle East, areas where interest in clean, renewable energy continues to consolidate.
 "Aragón can contribute a lot to the Contract Channel through its diverse range of companies, services and specialised products. This autonomous region is leading the way in the renewable energies sector, and we have the experience and background to move renewables into other markets," says Roberto Pac, head of Marketing at Abora Solar. "We have formed partnerships with companies from other sectors and engineering firms and it is a win-win because we all add value to the Contract Channel," he adds.
Del Amo and Pac head back into the 'Aboratory'. "We need to find out what the panel of the future looks like", states the founder of Abora Solar. The determination to achieve the most efficient and cost-effective energy continues unabated.