Office buildings
"Mutua de Accidentes" Zaragoza headquarters
Zaragoza, Spain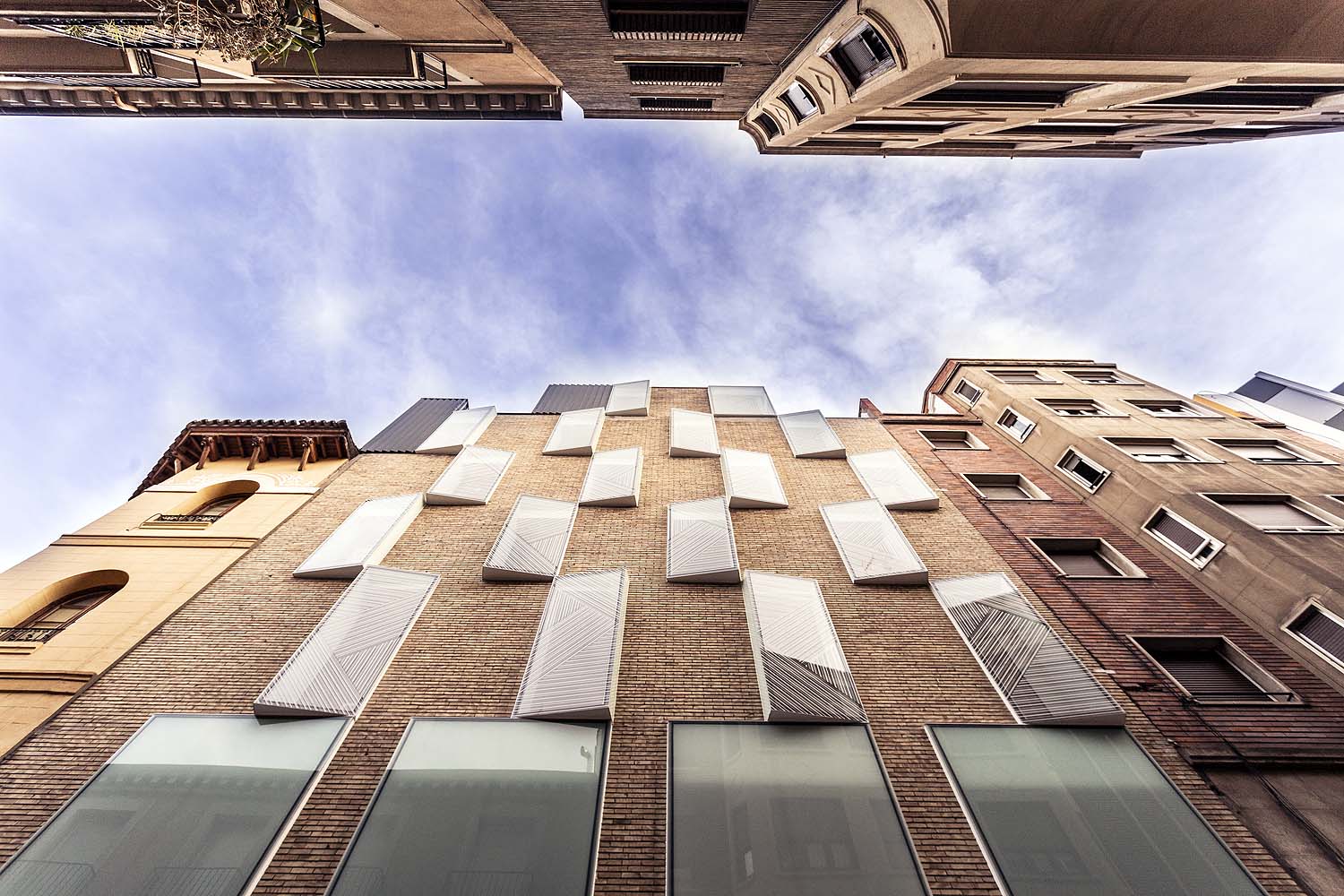 Conversion of a building from 1967 into a registered office
This building was built as a maternity ward in 1967. The great challenge of the work was to integrate new functions and a contemporary image while respecting the essence of the original building. The existing central inner courtyard structure has traced a streak of corporate colour that divides the interior space into an office area and a series of offices, united by a unique indoor landscape of walkways and spaces connected at height.
Sustainable
The decision to choose a building in the historic quarter has a positive impact on the urban scene, improving habitability and providing the means for the creation of a friendly, dignified and monumental environment. All this prevents the process of urban decay common to the oldest parts of cities. The comprehensive renovation operation has replaced insulation and enclosures, which significantly improves the building's overall envelope as well as all the facilities: air conditioning, DHW and electricity, including LED lighting
Creative
The project seeks to preserve the brick façade and the unique arrangement of the openings in the style of a checkerboard. At the same time the technical and aesthetic renovation is enhanced, for which new carpentry is designed proposing volumes towards the outside, giving the façade greater relief, spatial design and depth. A new personality for the building, generating an image of transparency, cleanliness and neatness that emphasises the values linked to the company.