Hotels
Hotel Santa Helena swimming pool
Creta, Greece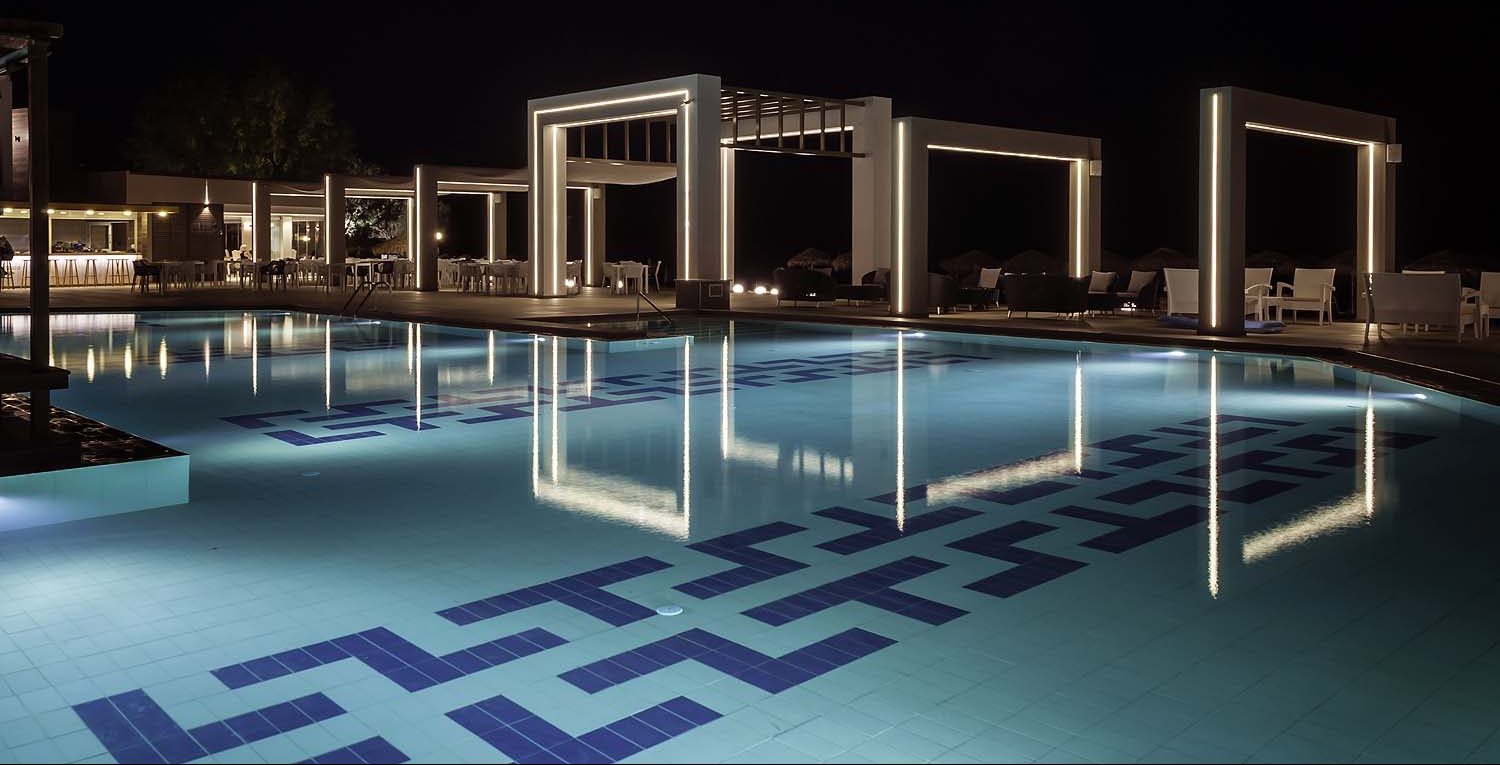 Turquoise tiled outdoor pool with protection against pathogens
The Santa Helena Beach Resort Hotel is a 4-star hotel complex located on the island of Crete (Greece). The resort has an outdoor pool with 12x25 natural and dark blue Gres Aragón tiles that grant the pool a very particular turquoise colour, while enhancing the refreshing sensation of the water.
Sustainable
The tiles used to coat this pool are 100% natural, since they are basically made using clay, water and fire. It is also a 100% recyclable material. In addition, 100% of the water is recycled in the production process itself, achieving zero discharge and a minimum impact on the environment in the production processes
Creative
Gres Aragón pool coverings incorporate Bioklinker antibacterial technology, which protects against the appearance of pathogens such as fungi, while reducing bacteria by over 99% in less than 24 hours. This technology lasts over time without losing its properties or efficiency.