Office buildings
Google offices in Torre Picasso
Madrid, Spain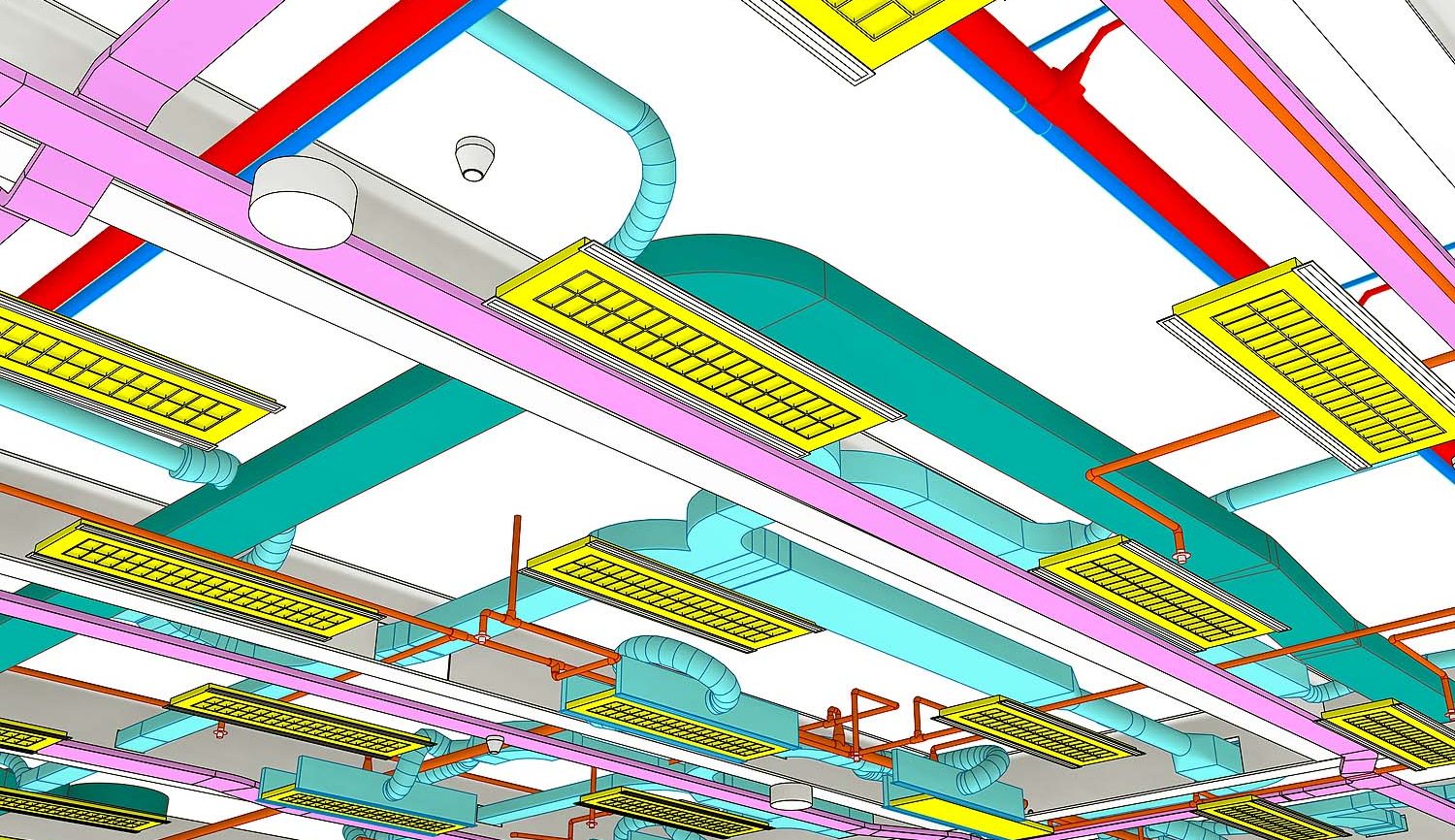 MEP modelling for centralised management of all the office facility networks
atBIM was responsible for modelling all the facility networks pertaining to each floor of the Google offices at its headquarters in the Torre Picasso building in Madrid. This was achieved by means of a point cloud scan and, later, comparisons with other sources. This allowed them to generate a suitable MEP software model for a facility management project aimed at having all services managed centrally.
Sustainable
The resulting model, called As-Built, is decisive for the future management of the building or facility management. The implementation of the BIM methodology has a great impact on the overall efficiency of the day-to-day management of a building during its useful life.
Creative
The use of the 3D laser scanner as a measurement and information tool for the existing facilities provided precision and speed in the process of examining the BIM model.