Office buildings
Kuik Smart Living at the WTC
Zaragoza, Spain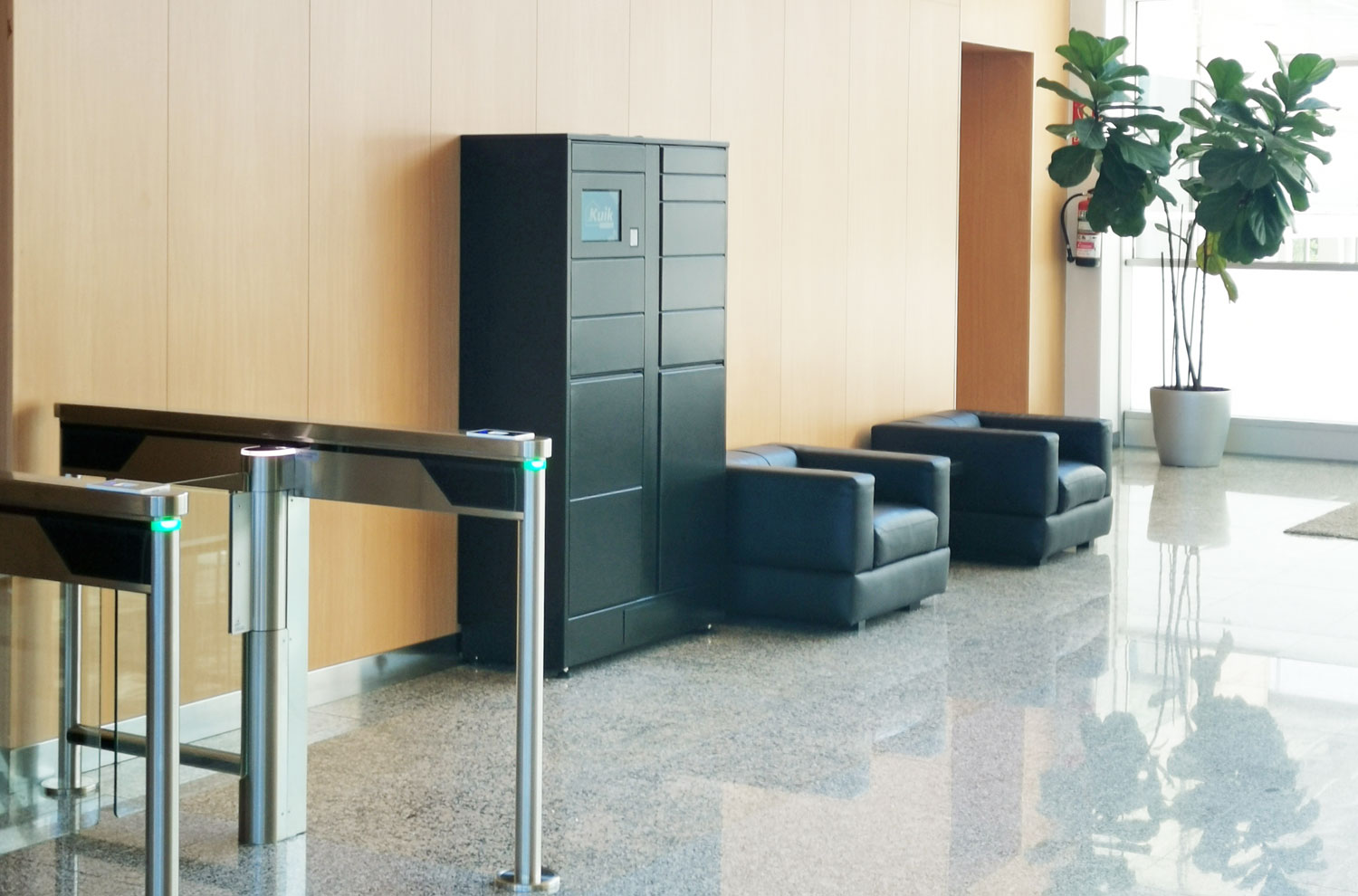 Installation of smart parcel service mailboxes
The WTC, one of the leading business centres in Zaragoza, is offering office employees a new service that marks a notable improvement in their daily routine: the installation of a series of Kuik smart mailboxes by BTV in the reception area of the building. WTC employees can thus receive online purchases at their place of work, avoiding collecting them at home and the inconvenience that entails (contacting logistics companies when the recipient is not at home and a failed delivery occurs, time wasted going to collect packages from a collection point, etc.). Kuik smart mailboxes improve the online shopping experience by preventing failed deliveries, enabling delivery and collection of parcels 24 hours a day, 365 days a year.
Sustainable
Kuik Smart Living is a very environmentally friendly solution, as it avoids unnecessary travel by carrier and, therefore, also does not send CO2 emissions into the atmosphere. This reduces traffic in cities and contributes to environmental sustainability.
Creative
Kuik Smart Living solves those logistical problems that have increased at the same pace as the boom in e-commerce. It is the only system on the market integrated with the main logistics companies in the country.