Office buildings
Castellana 94 Building
Madrid, Spain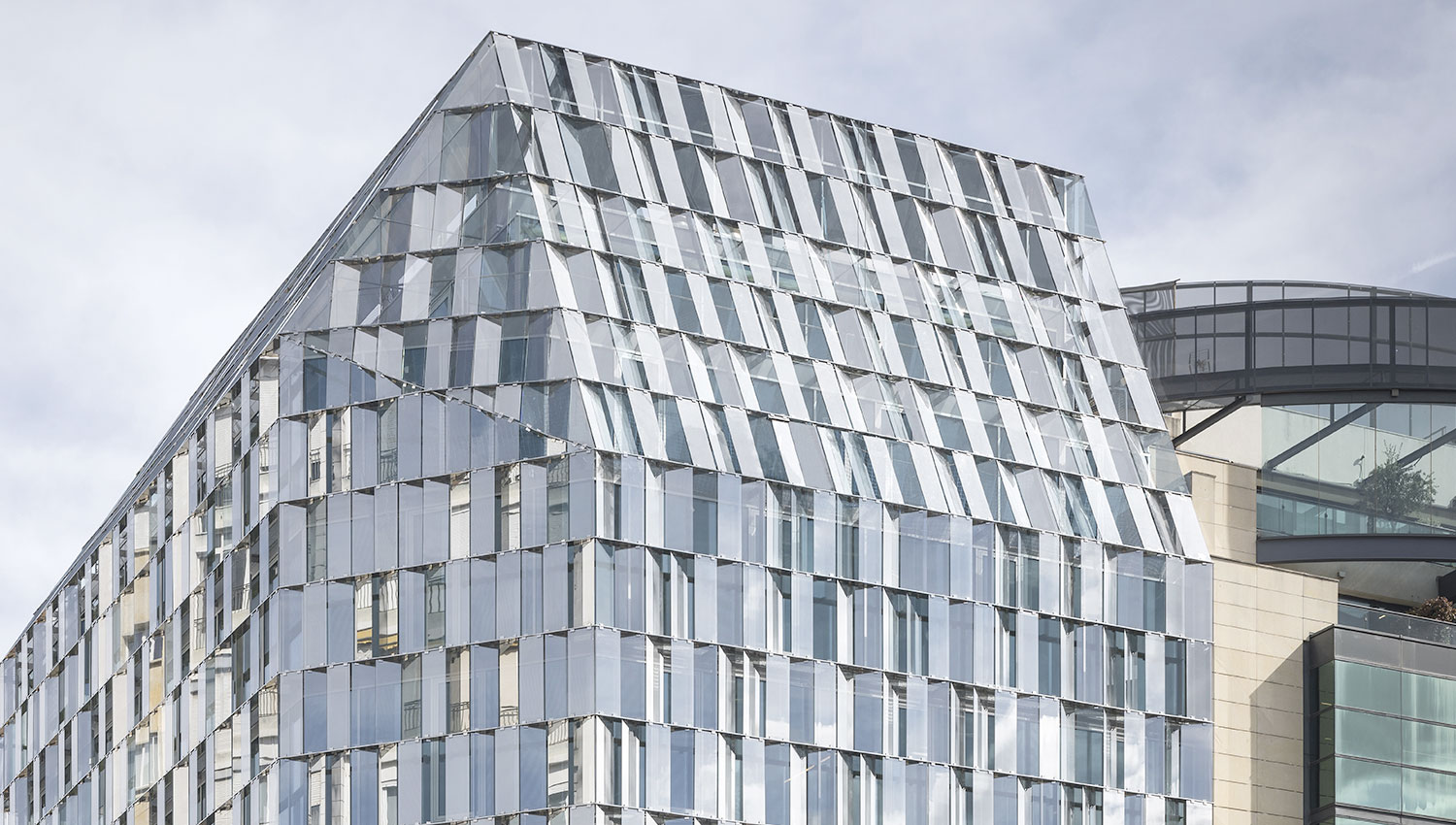 Glass architectural enclosure for a building in a renowned area in Madrid
Architects Borja Peña (BETA.Ø Architecture Office) and Javier García-Germán (TAAs Totem Arquitectos Asociados) conceived, developed and executed a unique project that has become a benchmark for a such a privileged location in Madrid as Paseo de la Castellana, opposite Nuevos Ministerios. The construction of the building, undertaken using sustainable materials, e.g., the glass for its façades, is of environmental and economic benefit for both the real estate and the users.
Sustainable
The project Ariño Duglass followed on this building was technological, efficient and energy sustainable, and designed to obtain the BREEAM® ES certificate. Its double glass skin enables it to maximise the penetration of solar radiation in winter, reducing it in summer to match the air conditioning needs to the different seasons.
Creative
The exterior glass is decorated with a 60% negative dot pattern using their exclusive DecometalReflec Plata product, a mirror-like metallic piece of décor that combines reflection with transparency and solar control. This grants a spectacular aesthetic appearance to the building, making it stand out in its surroundings with its mirror-like reflective appearance.