Retail
Aragonia Building
Zaragoza, Spain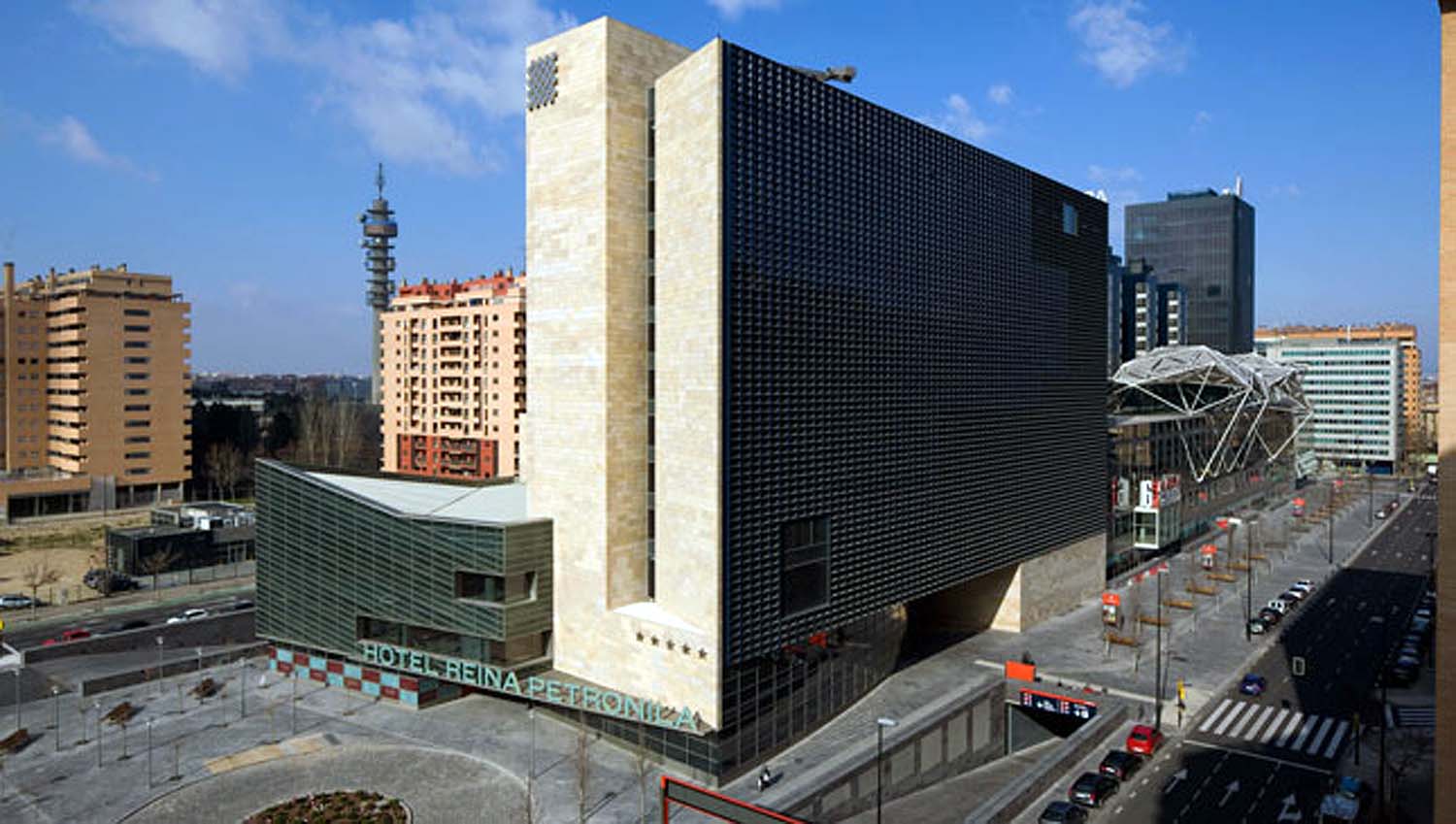 Natural stone supplied for a 9,000 m2 commercial building
The project for the Aragonia commercial building and its urban environment was designed by the architect Rafael Moneo. In total, 9,000 m2 were covered with Calatorao stone with flamed finish slabs, stone veneer, aged finish coping, flamed finish steps and rustic cobblestones on the access ramps to the car parks and in the office building hall. The urban design was achieved by combining marked guidelines with embedded kerbs and adjustments in the dimensions of the slabs. Thus, physical divisions and dimension differences were avoided, while fulfilling the organisational function of traffic and pedestrian flows.
Sustainable
Stone is a natural product that does not pollute or consume CO2 during its manufacturing process. Its carbon footprint is solely limited to the contributions derived from being processed in the factory and from transport. In addition, it is a 100% reusable and recyclable material, features that help minimise environmental impact.
Creative
The flamed finish makes the materials highly resistant and is achieved through a heat treatment that applies flames directly to the stone. This difference in temperature causes the stone to scale on the surface, obtaining a rough dark grey texture and a glazed appearance. In addition, this finish conforms to the specifications of slickness (in dry and wet conditions) required by the Safety Regulations in the Technical Building Code.